Here we go! The season is finally upon us. It's been a wild open up with water levels 8 feet over our highest water mark ever.  Never thought we would see boats parking in the tree line, but that where we are at to start the season.  The crew did an outstanding job taking the lodge back from mother nature after our 2-year COVID hiatus.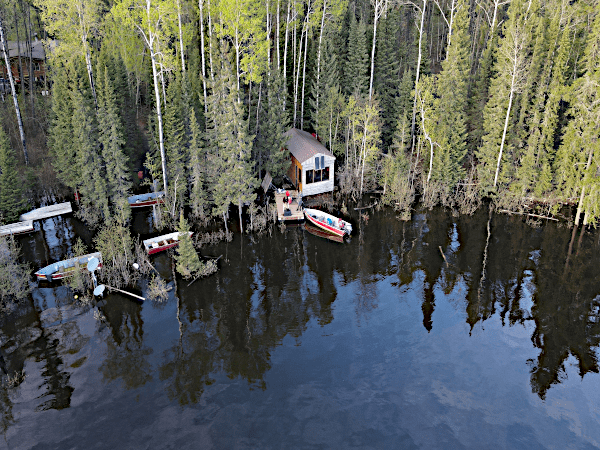 The lodge is all set up and ready for the summer. It's an amazing series of events, planes are loaded with supplies and moved up from Winnipeg, boats brought in from Bissett and our crew is assembled. A lot goes on behind the scenes over the winter months and we are very happy with the results!
It's been windy over the last few days but the staff made it out to the cut and Interlake yesterday to do a bit of preseason test fishing. Northern pike were the target and they did not disappoint! Most fish were in the low to mid 30-inch range with the largest almost making the 42 inch mark.  Not bad for 4 hours of fishing.
Weather for our first trip is looking good, winds are forecast to drop and sunny skies are on the horizon.
I can say that the entire crew here at Cobham River are really excited for the arrival of our first guests of the season. Looking forward to seeing you all, reacquainting old friendships and making new ones.
Take care and be safe