Northern Pike Fishing News: Latest Updates and Tips
Welcome to the hub of Northern Pike Fishing News! This is your go-to place for the latest updates, tips, and experiences shared by our community of anglers. In the ever-evolving world of fishing, staying updated with the latest news is key to enhancing your angling skills and keeping up with the seasonal trends. Our blog provides a rich source of knowledge and insights straight from the waters of Cobham River Lodge. So, whether you're a seasoned angler or a budding fishing enthusiast, our compilation of Northern Pike Fishing News is here to keep you informed and inspired. Stay tuned for regular updates and dive into the world of northern pike fishing with a wealth of information at your fingertips.
Dive into the realm of recent catches and experiences in our segment on the Latest Northern Pike Fishing Reports. Here, we unfold the tales from the waters of Cobham River Lodge, showcasing the triumphs and shared joys of our angling community. From the thrill of the first catch to the satisfaction of a day well-spent on the water, these reports bring you closer to the real action. With regular updates, you're never far from the latest happenings at Cobham River Lodge. Our Northern Pike Fishing Reports are your window into the vibrant fishing life awaiting you here!
Ready to turn the tales from our Northern Pike Fishing News into your own fishing story? Don't just read about it, experience it! Book a trip with Cobham River Lodge and immerse yourself in a fishing adventure like no other. What are you waiting for? Give us a call to discuss your next fly-in fishing trip to Canada.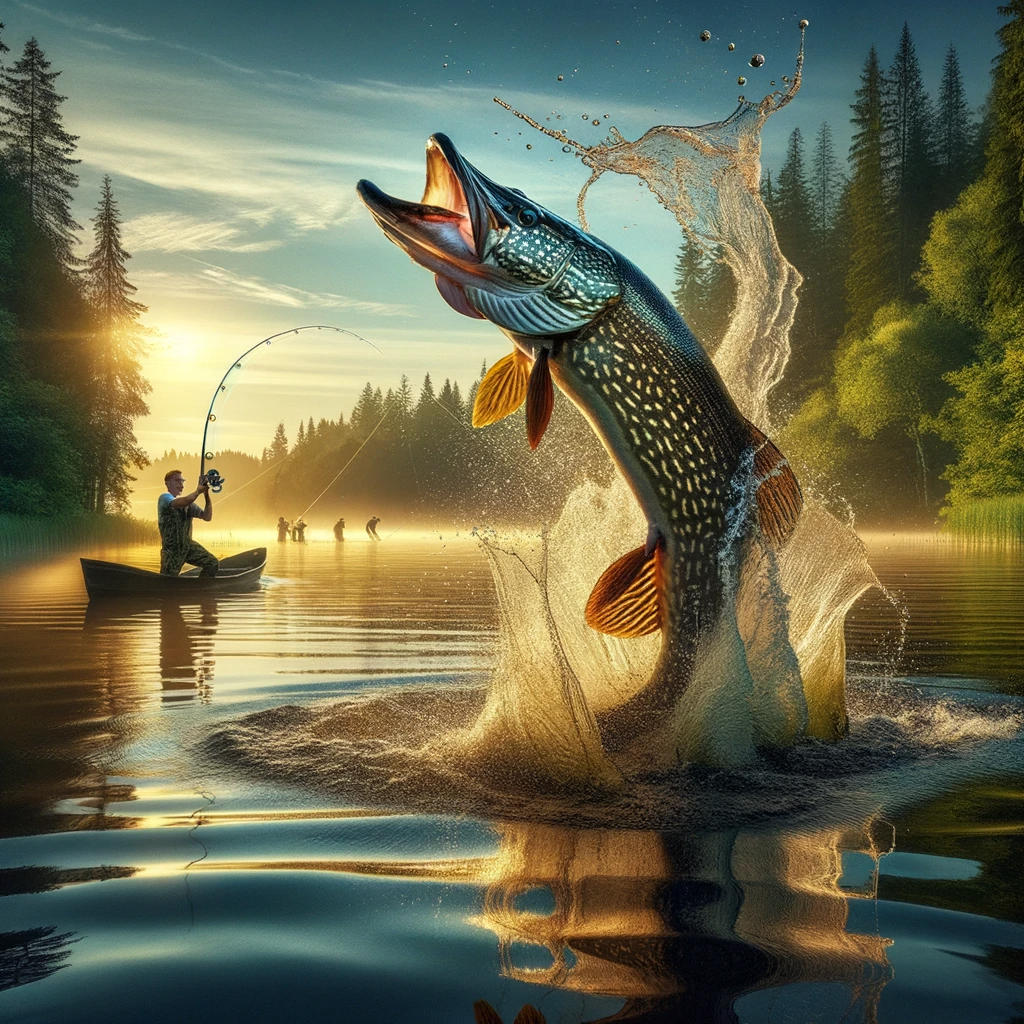 In our Northern Pike Fishing News, we delve into the latest techniques that can significantly up your game. Whether it's mastering the art of casting and trolling or getting acquainted with the most effective lures and baits, we've got you covered. Our experts share insights on tackle setups, weather patterns, and the best times to fish for northern pike. From novice to seasoned anglers, there's something for everyone. So, immerse yourself in our treasure trove of tips and techniques, and stay ahead in the Northern Pike fishing adventure.
As we wrap up, just a reminder that the world of Northern Pike fishing keeps changing and evolving. Staying updated with our Northern Pike Fishing News is a cool way to know what's happening and learn new stuff. We aim to keep you informed, so you can have an awesome time fishing at Cobham River Lodge. Whether you're a seasoned angler or a newbie, Cobham River Lodge is the place to be. Don't forget to check back for more updates and stories. There's always something new and exciting happening here, and we can't wait to share it with you and see you fishing at Cobham River Lodge!